ABOUT US
Aether are creators and sellers of herb and mushroom products in South Africa. If you're looking to buy herbal remedies or mushroom's to assist with a variety of health conditions such as asthma, anti-cancer, hay-fever, immunity, liver and more then you're come to the right place.
OUR HISTORY

Aether was founded by Cullen and Rick-Anne in 2017 with the intent of spreading the knowledge, and expanding the use, of medicinal herbs and mushrooms throughout South Africa.
Inspired by the vast pharmacopoeia of botanical and fungal medicines native to South Africa, and a few fungal 'greats' such as Cordyceps and Chaga, the power-couple began basic extracts from their home, trading small batches at various markets around Cape Town.

From these humble beginnings, the mycelial networks of Aether have continued their expansion across the country and our products are now stocked at some of the nations largest health retailers, such as Faithful to Nature and Wellness Wharehouse, as well as at most small health shops and through many doctors and holistic practitioners.
Cullen and Ricky now live in the Eastern Cape, just outside the small village of Haga Haga, where our headquarters and state of the art laboratory are situated.
WHY AETHER?
SUPERIOR SUB-CRITICAL EXTRACTION

We make use of a proprietary, subcritical, triple-extraction method; ensuring that our tinctures are of the highest potency and quality.

NON-CERTIFIED ORGANIC & WILD HARVESTED

While organic certification is very challenging in South Africa, we can assure you that 95% of our products are comprised of organic, or wild harvested, herbs and mushrooms.

100% VEGAN AND 70% LOCALLY GROWN

Part of Aethers ethical underpinning means that we source locally grown plants and mushrooms wherever possible - reducing carbon emissions and supporting small-scale local producers. We are also 100% vegan.
A RADICAL RETURN
Modern civilization has made wonderous steps and advancements, there's no doubt that we are exploring and innovating like never before. However there is one aspect of life which we have severely neglected; our connection to the Earth, to nature and ourselves. 
Not only has this resulted in the destruction of countless ecosystems but it has also left many of us feeling disconnected from the natural world. We at Aether seek to bridge this gap by allowing each individual the opportunity to incorporate herbal and mushroom medicines into their lives, to learn about these medicines and their environments, forage, and empower themselves to become their own healers. Connecting people more deeply to themselves and the natural world throughout everyday life.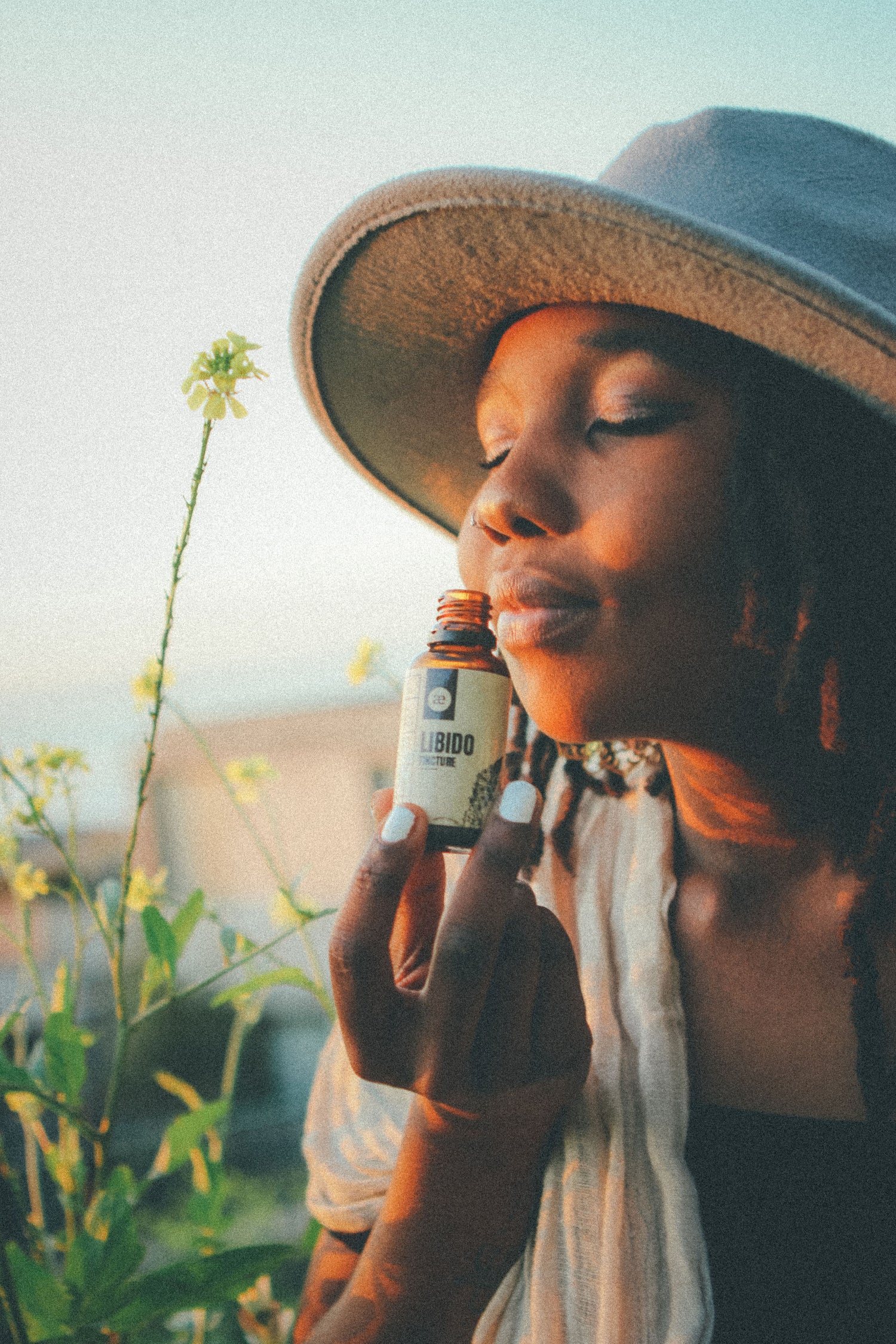 A NEW AERTH
We foresee a future in which natural medicines, and the ecosystems they come from, are revered and loved by all of humanity. Along with protecting the natural world, and creating truly sustainable manufacturing practices, we hope to facilitate the space in which the nutraceutical industry can make leaps and bounds towards creating truly groundbreaking medicines.
Through this transformation we can lay a foundation in which the natural world, working world, science and individuals are collectively empowering one another, creating a sustainable future in which all can thrive.
SUSTAINABLE & REGENERATIVE PRACTICES
Sustainability is the bedrock of everything that we do. We have already implemented some amazing measures to improve our carbon footprint such as:
Clearing Aliens & Expanding the Indigenous

We also choose to grow our mushrooms on the remains of invasive tree species, such as wattle, whenever possible and continuously work towards expanding the borders of our indigenous forests by planting indigenous fruit-bearing trees.

Remaining 100% Vegan

We are extremely dedicated to ensuring that all of our products and processes are 100% vegan and don't use and/or contain any other substances which cause harm to our environment, or the creatures which call it home.

Sustainable Production & Packaging

We utilise sustainable energy sources to power our production facility wherever possible and ensure that we package and pack all of our products in sustainable packaging.
However, we don't want to just "survive" - we want to THRIVE. The world has passed the tipping point where aiming for 'sustainable' production is enough. We need to think REGENERATIVELY if we hope to remain living on this planet in any sort of harmony.
By 2022 Aether will be carbon positive, making significant contributions towards reforestation and soil regeneration, amongst other ecologically restorative practises.

As custodians of this Earth have a responsibility, to rebuild and care for our home,  This is how we are doing our part.
OUR FUNGI-FOUNDERS
Cullen Clark

Nickname: Cullen (he doesn't like nicknames)

Role: Co-founder and lab geek

Plant/ mushroom doppelganger: Lions mane

When he isn't in the lab creating extracts, Cullen can be found sniffing his way through the forests seeking out new and exciting varieties of mushrooms. He is consistently scouring for scientific breakthroughs and loves geeking out in the lab - figuring out how to create more potent extracts. He also LOVES writing books - it's a bit of a problem.

Ricky-Anne

Nickname: Rix the Green Witch

Role: Co-founder and in house herbalist

Plant/ mushroom doppelganger: Shatavari 

This green witch is never seen without a homebrew of some mushroom, flower, root or leaf in her cup. Greeting the herbs and mushrooms each morning, without delay, she is consistently working with these medicines to create highly potent and beneficial blends and recommendations in order to allow each person to find their herbal protocol. With a huge passion for daily tonics, Rix is consistently encouraging people to create a ritual around their medicines.
OUR FARM
Aether has recently purchased a 200 Hectare piece of land in the beautiful great Kei region of the Eastern Cape. This lush Eden will be our new home and will allow us the opportunity to expand our production centre and plant/mushroom growing facilities. 
The farm will also be open to the public which means you can come to walk through our indigenous forests, visit our state of the art laboratory, see how we grow reishi or even swim beneath our waterfall - volunteer facilities will also be available.